Good Morning. Hope you are all ok and snuggly warm. We have a thick blanket of snow here, so I think it's going to be a day indoors.
Before I tell you about todays challenge over at
Sketch Saturday
I just want to to say sorry for not being around a great deal over the last couple of weeks. My hubby is doing loads better and the issue at his work is still ongoing but hopefully will be resolved soon. Also, thank you so much for the lovely well wishes for him, you are so thoughtful. While he's been off work he's come up with a project to keep his self occupied. He's sorted out my craftroom for me, ooh! it is looking so AMAZING. I will get some pics as soon as it's finished and show you.
Rightyoh! it's time for a brand new challenge over at
Sketch Saturday
and our lovely sponsor this week is...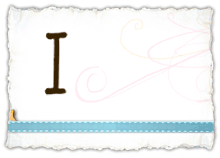 The prize available this week from Roberta and the gang
is a fabulous $10.00 to spend in the
Spellbinders Itty Bitty Blossoms & Circle dies
My teamies have created some gorgeous cards to inspire you all, so do pop over and have a peek.
Hope you all have a really great day, whatever you're upto.
I'll be back later for a huge catch up of all your lovely blogs.